Long Vacation
Broadcasting Information
Date :
Every Monday between 15 April - 24 June 1996
Time :
21:00
Channel :
FujiTV
Audience Rate :
Average : 29.6%
Last Chapter : 36.7%
Cast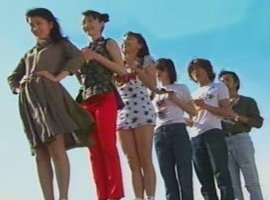 from left to right

Okusawa Ryoko
Takako Matsu

Koishikawa Momoko
Izumi Inamori

Minami Hayama
Tomoko Yamaguchi

Rumiko, "Ru-chan"
Ryo

Sena Hidetoshi
Takuya Kimura

Shinji Hayama
Yutaka Takenouchi
Songs
Stuff
VHS :

Single :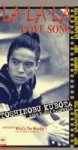 Soundtrack :

Chinese book :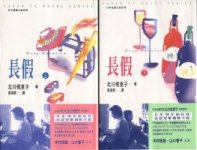 Wallpaper : Click here to download!
Photo Albums
PLEASE CLICK TO HAVE A LARGE IMAGE!
Link
Taiwanese Official HP (Chin)
Long Vacation
Tony's Homepage (Chinese)
The Long Vacation - Go here to send a Long Vacation e-card to your friend(s)!
ACE J&A PLAYEDGE - Contains information of all soundtrack
Cho Kakkoii Long Vacation Page!!!